Same day printer repairs Parramatta. Book now in 5 minutes!
Global Office Machines offers same day support to the Parramatta area. Our expert printer repairs Parramatta based technicians are equipped to fix any brand and style of printer. Our mobile service vans can come to you making the stress of a broken printer a little easier. Whether you're a small business with a single printer or a big office with multiple complex machines, we specialise in quality repairs and maintenance of the biggest brand name printers from HP, Samsung, Canon, Xerox and more!. Get in touch today or give us a call for more info.
Have problems with your printer and not looking to commit to buying a new one? We also offer a range of rental and leasing options for both printers and copiers that can be installed by our professional technicians. 
Managed Print Service Agreements Parramatta
At GOM we offer a managed print service that sees us look after all your printing needs from general maintenance to repairs if needed. This service is the most efficient way of keeping your office machines running while ensuring you never have to worry about running out of toner or having downtime in your busy workday. 
For more info on our expert MPS give us a call or book an appointment online today!
OUR TECHNICIAN'S PICK
Check our technician picks from among the largest range of printers for sale in Australia. These selected machines are ideal for keeping your business running efficiently.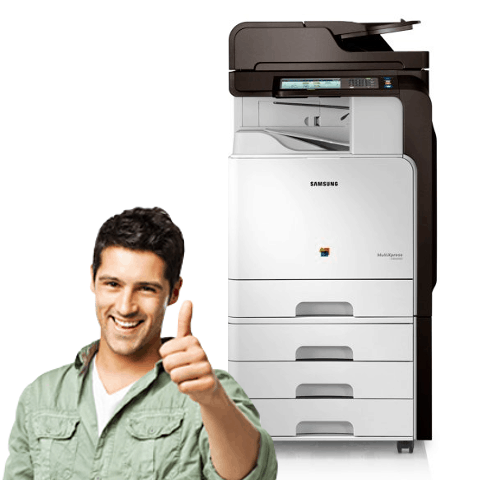 EXCLUSIVE PRINTER DEALS
Enjoy unprecedented value from our exclusive printer deals – low prices and unparalleled service unmatched in the industry. Click to view the deals and learn why we are Australia's top supplier of quality office machines.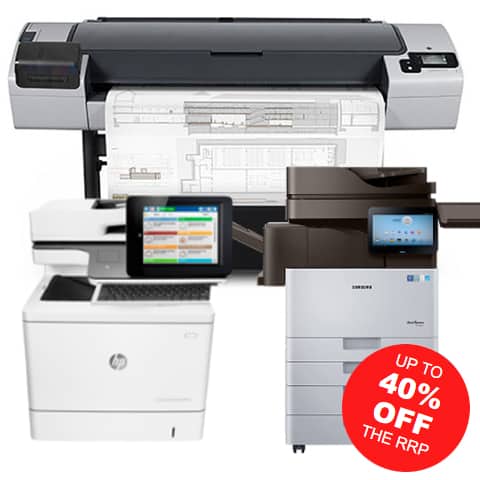 Printer Repairs in Parramatta
A broken copier, photocopier, fax machine, or printer can have a significant impact on your business, as it affects the productivity of your employees. Global Office Machines (GOM) aims to give you back control over your business by providing you with the best photocopier, fax, and printer repairs Parramatta and its surrounding regions have to offer. 
Our 15 years of knowledge and experience in repairing and maintaining office equipment has made us an industry leader and front runner in providing excellent customer services and sound solutions for all types of printing devices. All of our technicians have undergone extensive training. Additionally, our entire team is dedicated to providing our customers with the best service possible. 
We can help get you back in business efficiently and quickly. We offer complete and extensive services for small, medium, or even large organisations for a wide range of makes and models of printers, fax machines, plotters, multifunction devices, copiers, and more. Not only that, but we also sell quality printers from the best brands around the world, including HP, Brother, Canon, KIP, and Samsung.
The best part is, we also deliver everything you need right to your doorstep—and it is always at a very competitive price. 
With Global Office Machines, you can be sure that we carry out our services with the utmost professionalism and efficiency. So, do not hesitate to contact us for everything related to your office's printing devices.
Our support staff will be available at your most convenient time to tend to your queries and concerns.
We serve all of Parramatta and the Surrounding Areas
There is no doubt about the quality of service of GOM technicians. However, what attracts and retains our customers is our after-sales service. Here are just some of the things you can expect from the different services we offer.
Customer satisfaction is our number one priority. We make sure that you get only the best repair services to keep your plotters and printers in excellent condition.

With our maintenance training programmes, our customers will get enough knowledge on how to do some basic maintenance themselves. 

With our years of experience, we can effectively and efficiently take care of all your devices' technical issues. 

We offer regular training courses to help you learn how to effectively operate your printers, which is especially useful for the more complicated makes and models.
Printer Repairs Parramatta
Innovation is the driving force behind any technology. It also makes it possible for our products to be availed with upgraded technologies. 
Through daily workshops, GOM is able to accomplish innovative tasks. In fact, we are able to pioneer the introduction of new and cutting edge printer technologies that come with excellent features, especially with the recent launch of our upgraded printer services. 
We have recently launched products that are equipped with the best-upgraded technologies.
How to Find Us in Parramatta
Global Office Machines has superb shipment facilities all over Parramatta, from which you will receive your orders for printers without encountering any issues. No matter which part of the city you are located in, all you need to do is give us a call, and we will provide you with the best services possible.
By giving us a call or sending us an email, we can provide you with service technicians who will ensure that all your printing problems are taken care of efficiently.
Top Printer Repairs in Parramatta
A lot of copier and printer services are operating in Parramatta these days, but not all of them deliver high-quality services. So, how do you know which one will offer you the best service?
GOM is an authorised printer repair company, and we only use genuine parts when fixing broken printing and copying machines. Also, we have: 
Well-trained technicians.

Our printer service team members are highly trained in handling a wide range of printer and copier brands, makes, and models. They only use original parts because they want to make sure that everything in your printer is still running smoothly the next time you use it.

Knowledge on building relationships.

Just because a company offers you a free first call out, it means that they are desperate for clients. We do this because we want you to get to know us better and see how good our services are. You will get to know our repair technicians first hand, as well as give us a chance to assess your needs properly. This enables us to build lasting relationships with you.  

Maintenance contracts.

A maintenance contract is the best way you can cover your office equipment and yourself over a period of time. Aside from this, we also offer priority attention and quick onsite service.
For reliable printer repairs Parramatta wide, contact GOM. We can get to you in the least possible time to get your printers up and running again. Just fill up our booking form to schedule a service with us.
Online Booking
Access to our booking system
Reliable Customer Service
4-6 Hours Response Time
98% First Visit Success Rate
Successfully Completed Repairs
Book your technician for Parramatta today!
↓