Servicing All Brands of Printers in Asquith
Book your printer repair technician in 5 minutes today!
Located north-west of Sydney, Asquith is 26km from the CBD. Global Office Machines is a reliable provider of printer repairs in Sydney and surrounding communities. Specialising in all brands and models of printers, you can count on the knowledge and skills of our technicians to bring your printer back on its feet. We provide a mobile printer repairs service in Asquith, and can be onsite within the day – call us to book a service.
We offer onsite printer repairs and printer sales in Asquith
Our clients get treated with deluxe all inclusive service contracts
Top-class on-road service technicians
Purchase an office printer in Asquith
Located just 26km from the Sydney CBD. Asquith is a clean (and green) suburb with a strong community spirit. Popular among both professionals and young families with children, it is estimated that almost 40% of the adult population works in either health care, technical professions or education. On the education front, Asquith features the co-ed Asquith Public School, and separate high schools for boys and girls.
Global Office Machines is a reliable provider of printers to Asquith schools and businesses. Offering the finest range of printer brands and models in Australia, we offer peace and mind with comprehensive service packages on all printers and office machines that we sell. This means that our technicians will deliver brand new printers to your location, and also set up your new machine with expert precision. It doesn't matter which printer brand you buy – our technicians will take the time to make sure that your team understand how to operate the machine for maximum efficiency.
Online Booking
Access to our booking system
Reliable Customer Service
4-6 Hours Response Time
98% First Visit Success Rate
Successfully Completed Repairs
Book your technician in Asquith today!
↓
OUR TECHNICIAN'S PICK
Check our technician picks from among the largest range of printers for sale in Australia. These selected machines are ideal for keeping your business running efficiently.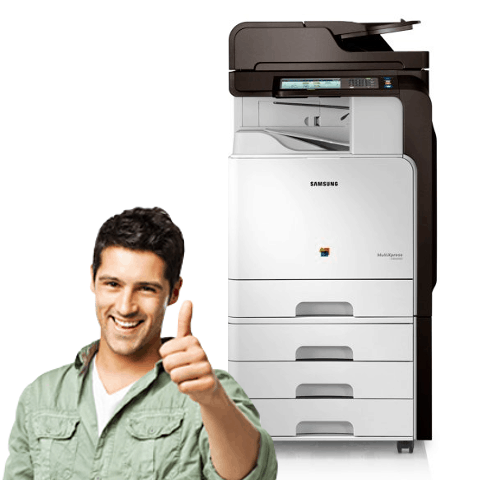 EXCLUSIVE PRINTER DEALS
Enjoy unprecedented value from our exclusive printer deals – low prices and unparalleled service unmatched in the industry. Click to view the deals and learn why we are Australia's top supplier of quality office machines.