If your large format printer is malfunctioning it can bring projects to an abrupt and unwanted halt. Large format or wide format printers are specialised printing machines often used in the design industry. Using a droplet technology system, they can create graphics and posters at high speed. Specialised machines call for specialist handlers, and with experience fixing printers in Sydney since 1996, GOM are your experts in large format printer repairs. Call us on 1300 882 852 today to get your broken large format printer back in action.
Same Day Wide Format Printer Repairs
When your register a problem with your large format printer in the early morning, our team aims to have a response time of 4-6 hours to get a technician to you to fix your large format printer. This service is not offered by many of our competitors, and means you can rely on us to get you back up and running in the fastest time possible. If unfortunately we are unable to have a technician to your wide format printer the same day as your call we will have a technician onsite the next working business day to perform your large format printer repairs. Give us a call now to secure your appointment with an expert.
OUR TECHNICIAN'S PICK
Check our technician picks from among the largest range of printers for sale in Australia. These selected machines are ideal for keeping your business running efficiently.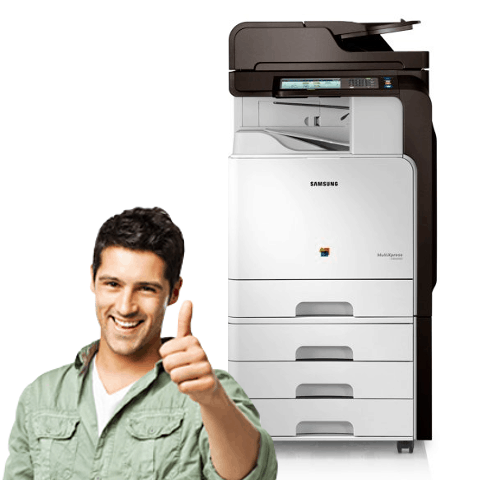 EXCLUSIVE PRINTER DEALS
Enjoy unprecedented value from our exclusive printer deals – low prices and unparalleled service unmatched in the industry. Click to view the deals and learn why we are Australia's top supplier of quality office machines.