Printer Sales and Repairs in Auburn
Book your printer repair technician in 5 minutes today!
The suburb of Auburn is one of the most diverse neighbourhoods in Australia. From European to Asian immigrants, this place welcomes anyone regardless of ethnicity. Since its earlier days, it has already been the venue for the exchange of goods between groups and individuals. Its combination of commercial, residential, and industrial areas makes it more attractive for businesses to open shops or offices in the suburb. As a result, the need for support services will also increase in this area.
When it comes to printer repair services for Auburn businesses, Global Office Machines is the company to call. Our technicians have been trained to work on printers of all sorts of brands. They also specialise in different models, including the most recent ones out in the market. When doing repairs, we don't bring your unit with us unless necessary. Our specialists will do their best to fix it on site with their own tools and spare parts on hand to finish the job faster. Call us today to quickly resolve your printer problems.
Onsite printer repairs in Auburn
We offer our clients great all inclusive service contracts
We supply our Auburn customers with printer toners and consumables
Buy an office printer in Auburn
Auburn is a suburb that is situated on the western side of Sydney in the state of NSW. It sits some 19km to the west of the central business district in the local government area of Auburn Council. Global Office Machines (GOM) helps local shops and offices in Auburn to run their operations seamlessly, specialising in professional printer sales to local businesses. A unique point of our service is that not only will our technicians deliver brand new printers to your location, they will also set up with precision. Regardless of which printer brand you choose to buy, our technicians will make sure that your team understand how to operate the machine to ensure maximum efficiency. For your printing needs, Global Office Machines is your best option in Auburn.
Online Booking
Access to our booking system
Reliable Customer Service
4-6 Hours Response Time
98% First Visit Success Rate
Successfully Completed Repairs
Book your technician in Auburn now!
↓
OUR TECHNICIAN'S PICK
Check our technician picks from among the largest range of printers for sale in Australia. These selected machines are ideal for keeping your business running efficiently.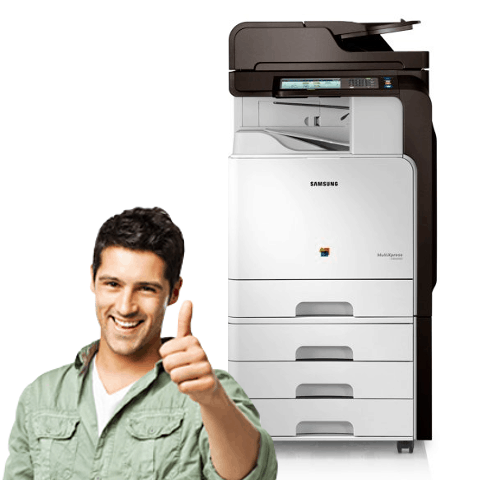 EXCLUSIVE PRINTER DEALS
Enjoy unprecedented value from our exclusive printer deals – low prices and unparalleled service unmatched in the industry. Click to view the deals and learn why we are Australia's top supplier of quality office machines.