Specialist Printer Repairs in Arndell Park
Book your printer repair technician in Arndell Park today!
Global Office Machines are top specialists in the printer repairs. We supply printers and printer consumables in all Sydney suburbs including Arndell Park. We are situated in the Western part of Sydney in New South Wales. Arndell Park is named after one of its surgeon settlers from the First Fleet. It has its own retail and commercial area, which includes a shopping centre, food and dining establishments, and other shops. Being an industrial suburb means there is a growing need for business support services. It's a good thing Global Office Machine services Arndell Park.
Office Printer Sales in Arndell Park
Our company provides professional printer sales for your company. Our staff and technicians have specialised knowledge and skills for various brands and models. They will go on site to deliver the machine and set it up as quickly as possible. As for maintenance, our technicians come equipped with tools and replacement parts to ensure the job is done sooner to minimise delays in office or business operations. We sell the finest selection of printers, photocopiers, plotters and multifunction machines from the top names in the business. Browse through our product categories and select the best office machines for your needs, then reach out to arrange delivery and setup.
Online Booking
Access to our booking system
Reliable Customer Service
4-6 Hours Response Time
98% First Visit Success Rate
Successfully Completed Repairs
Book your technician for Arndell Park today!
↓
OUR TECHNICIAN'S PICK
Check our technician picks from among the largest range of printers for sale in Australia. These selected machines are ideal for keeping your business running efficiently.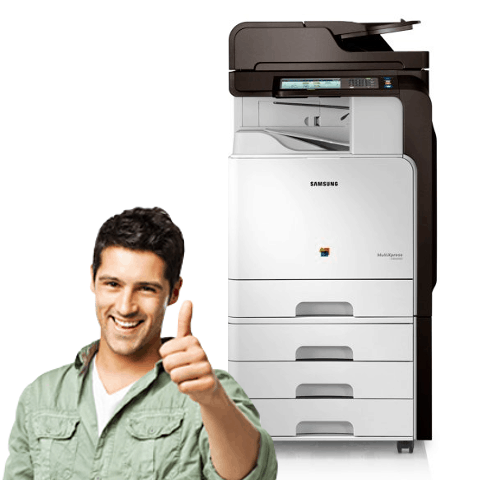 EXCLUSIVE PRINTER DEALS
Enjoy unprecedented value from our exclusive printer deals – low prices and unparalleled service unmatched in the industry. Click to view the deals and learn why we are Australia's top supplier of quality office machines.