HP DesignJet Studio Wood 24-inch Printer (5HB12A)
Don't Pay $4,152.72
SAVE $803.72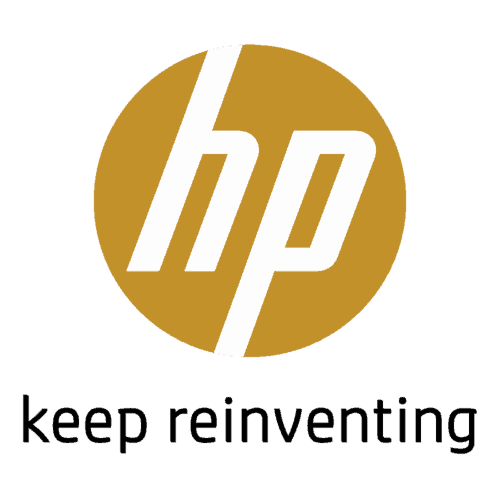 HP DESIGNJET PARTNER OF THE YEAR 2016 + 2017
Read More
+ FINALIST 2018
GLOBAL OFFICE MACHINES
---
Key Specs
Print
Speed
26 sec/ page on A1/ D
Ink Variety
Black, Cyan, Magenta, Yellow
Application

Technical Plotter
Connectivity

Ethernet, USB Direct, Wireless
Paper Size
279mm-610mm (A0)
Description
Supplies & Accessories
Delivery
Reviews (0)
Description
HP DesignJet Studio Wood 24-Inch Printer
Did you know you can kill four birds with one stone? With HP DesignJet Studio Wood 24-inch Printer (5HB12A), you can save space, time, money, and the environment. This A1 Printer for construction professionals is one of the latest and most innovative large-format plotters by HP. It stands out from the crowd as the first net carbon neutral HP DesignJet Plotter.
Eco-conscious with unparalleled efficiency and quality
The HP DesignJet Studio Wood offers an enterprise-level printing solution that fits the way you live and work. It is affordable, easy to use, and delivers high-speed printing of up to 26 seconds per A1/D plot. You can rely on the 4-colour ink system to print your plans with rich images and sharp lines to convey your ideas boldly to your clients. It is the ideal machine for professionals in the construction sector.
This A1 Printer comes with a sleek-wood design, stand, roll cover, sheet feeder, and robust features that simplify the printing process. First, it prints multi-size A3/A1 automatically and eliminates the need to switch the sources. Second, this large-format plotter is Wi-Fi enabled, so you can connect quickly and start printing your plans right away. Third, you can use HP Smart App, HP Click Software, and HP Mobile Printing to streamline workflows and simplify job submissions. Regardless of how you live and work, this eco-conscious DesignJet A1 Printer with sleek-wood design offers you unparalleled efficiency and high-quality printing.
Global Office Machine is the trusted and largest HP DesignJet Partner in Australia. We offer this DesignJet A1 Printer and all the latest HP large-format plotters nationwide. To save space, time, money, and the environment, contact us and visit our demo centre today! Call 1300 882 852 to book a time.
At a glance

• 24 inch – Roll Feed and Sheet Feed
• First net carbon neutral HP DesignJet Plotter Series
• High-speed printing – high-quality results in as little as 26 seconds
• Built-in Wi-Fi connectivity
• New applications through HP Click and easier workflows with HP Smart App
• Convey your ideas with bold images, sharp lines and a radically simple process – from setup to printout
• Designed to make printing easy

HP DesignJet Studio Wood 24-inch Printer (5HB12A) Important Documentation
Delivery
We aim to have your order on your door step as soon as possible and to achieve this we use a combination of shipping from our own inventory as well as using our suppliers who are able to deliver direct to our customers.
With warehouses located across the country, Global Office Machines is able to offer Australia-wide delivery.
Because we provide same day dispatches on all orders for in stock items placed before 2pm, delivery to all metro areas nationwide are usually delivered on the following business day, however, allow up to 3 business days.
For all regional locations across Australia, delivery times vary between 2-7 business days.
These delivery times do not take into consideration any issues beyond our control e.g. courier problems or out of stock products. Any orders that contain backordered products will have the items in stock shipped as per usual and the back order items will be sent as soon as they are in stock. You will be notified if part of your order is not currently in stock.
Delivery costs are charged based on the weight and dimensions of your order as well as the delivery location.
Any deliveries of photocopiers, wide format printers or large multifunction machines will require a forklift on site as these items weigh anywhere between 45kg and 300kg.
If your order is affected by specialised delivery rules such as the requirement of a forklift or tail lift due to weight restrictions, our service team will contact you in order to provide a manual quotation for your review.
Printers that can be delivered by courier in Sydney Metro with no extra equipment required are charged at a $25 flat rate.
Delivery on all toners, inks and wide format inks will incur a flat rate charge of $9.90 in Sydney Metro areas (assuming no promotions are running).
Delivery on all wide format paper will incur a flat rate charge of $17.95 in Sydney Metro areas, however, bulk orders of 5 or more boxes may incur further costs.
Signature on delivery is required for all orders as a proof of delivery and due to this we do not deliver to PO Box addresses.
As previously mentioned, shipping times vary depending on stock availability, delivery location and couriers. No pickups available in any state.
Delivery addresses must be available throughout standard business hours (anywhere from 8am – 5pm) between Monday to Friday. Couriers cannot call on approach when items are being delivered so if no one is onsite to accept the order, re-delivery must be organised. Note: extra charges may apply for re-delivery.
As per the delivery calculation tab, delivery on items that require either a forklift or tail lift will need to be quoted separately by our service team.
Global Office Machines do not accept returns under any circumstances unless the item you receive is damaged or faulty. If you receive your order and it is damaged upon arrival, DO NOT sign and accept the delivery.
In some cases, if a damaged package has been accepted we may be able to arrange for a return, however, you MUST contact our service team within 8 hours of receiving the damaged parcel.
For any return enquiries, contact the team at Global Office Machines on 1300 882 852 or email [email protected]
---
Only logged in customers who have purchased this product may leave a review.